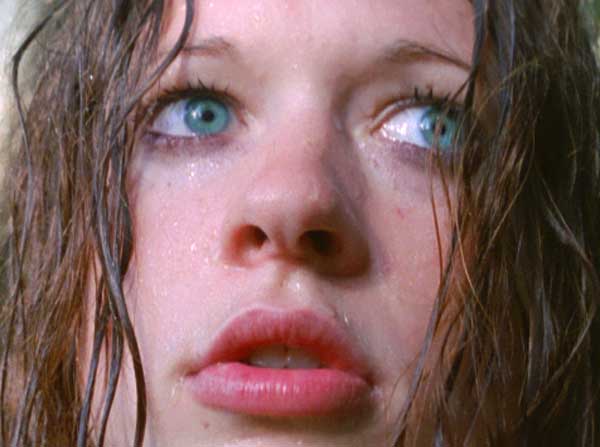 Shotgun (2014)
16mm Sync Sound Color, Experimental Film
(Writer • Producer • Director • Editor)
S Y N O P S I S
A young couple experiences disturbing anomalies during an argument in which they are unable to communicate. Currently in post-production, this film was shot with the assistance of undergraduate students who participated hands-on in all phases of production. Finished length approximately 6 minutes.  
Professional Development Award 
Savannah College of Art and Design
16mm Film Processing Grant 
Savannah Cinema Post, Savannah, GA
Kodak Film Product Grant 
Kodak Worldwide Sales
  Original 16mm negative shot on Arriflex SR II.
E X H I B I T I O N   R E C O R D
Work in Progress
Sorrell Sanders as Emily
C R E D I T S
g e n r e / c a t e g o r y :  Experimental, Art, Live Action, Short
w r i t t e n   a n d   d i r e c t e d   b y :  Kelly Wittenberg
s t a r r i n g :  Sorrell Sanders and Ryan Hammaker
o r i g i n a l l y   s h o t   o n :  Kodak 16mm Color Negative
a r t / d e s i g n / c o n s t r u c t i o n :  Jamie David
d i r e c t o r   o f   p h o t o g r a p h y :  Kelly Wittenberg
c a m e r a   o p e r a t o r :  Eli Born
e d i t i n g :  Kelly Wittenberg
f i l m   p r o c e s s i n g :  Savannah Cinema Post, Savannah, GA  
d i g i t a l   i n t e r m e d i a t e :  Savannah Cinema Post, Savannah, GA
d i g i t a l   t r a n s f e r :  Alpha Cine Labs, Seattle, WA
s o u n d   d e s i g n :  Shawn Force and Kelly Wittenberg
t o t a l   r u n n i n g   t i m e :  6 minutes
Kelly Reviews the Script with Actor Ryan Hammaker